Zeltiq Device Now Available in the Office of Sydney Coleman in New York City, NY
Posted October 21, 2009 in Home, Minimally Invasive and Non-Invasive Fat Removal
Cryolipolysis Developed by Zeltiq for Cooling Fat
Zeltiq is a new technology developed to reduce body fat by cooling bulges in your body (cryolipolysis) but currently used for a variety of indications. Dr. Sydney Coleman, author of the only peer-reviewed paper on Zeltiq, has been using the Zeltiq cooling device since February 2008. Four months ago, a new advanced version of the initial machine arrived in his office.
The Zeltiq procedure is performed under Dr. Coleman's supervision at TriBeCa Plastic Surgery at 44 Hudson with a non-invasive applicator that delivers precisely controlled cooling through the skin surface over fat bulges. Studies have shown that this noninvasive procedure results in a noticeable, natural-looking reduction in the treated areas without the need for needles, incisions, anesthesia, pain, medication, or recovery time. In just a few months following the Zeltiq Procedure, the study demonstrated that there is a gradual reduction in the thickness of the fat layer, resulting in cosmetic improvement of fat bulges.
Ideal candidates are men and women who are relatively fit, but have some modest-size fat bulges that are resistant to diet and exercise. Clinical studies show that, for properly selected patients, the Zeltiq Procedure is an effective way to reduce the fat layer, without the pain, risk, and recovery time of invasive procedures. The result is noticeable, natural-looking fat reduction in the treated areas. To date, the Zeltiq Procedure has been performed on hundreds of patients in clinical studies.
Harvard Medical School dermatologists at Massachusetts General Hospital in Boston, MA developed the science behind the Zeltiq Procedure, called CryolipolysisTM. Their research showed that fat cells are naturally more vulnerable to the effects of cold than other surrounding tissues, and that fat cells can be safely eliminated without harming the skin.
Dr. Coleman's clinical study validated that cryolipolysis for fat layer reduction of love handles and back fat pads in men and women is well-tolerated and produces a visible contour change in the majority of subjects. Based on ultrasound assessment, an average fat layer reduction of 22.4% was demonstrated after only one procedure.
The Zeltiq device has already been cleared by the FDA for various applications related to skin cooling during dermatologic treatments and temporary treatment of cellulite.  There is a pending application for non-invasive fat layer reduction.
A preview of the article authored by Dr. Coleman can be viewed as a pdf from APS. Or the article can be seen in full by accessing the Journal of Aesthetic Plastic Surgery.
For a review of the paper check out  Aesthetic Device Review.
For background on Zeltiq and Cryolipolysis, please refer to previous postings entitled Freezing Fat for Natural Body Sculpting, Zeltiq device approved by FDA for Several Uses, and Noninvasive Liposuction Alternative.
Please call Tribeca Plastic Surgery at 212 571 5200 for more information.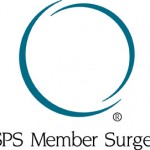 © Coleman 2009
For FDA Status Update click here.