Vogue Magazine Features Advances Made by Sydney Coleman
Posted September 16, 2010 in Breast LipoStructure, Facial fillers, Home, Liposuction deformities, Media, Natural Facial Rejuvenation
This is the beginning of an article in Vogue Magazine October 2010, about innovations in aesthetic surgery featuring the developer of LipoStructure, Sydney Coleman, a New York City Plastic Surgeon.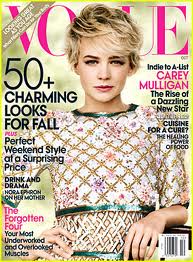 Blow Up
by Catherine Piercy
"If a definitive picture of twenty-first-century aesthetic medicine is beginning to emerge, its one in which the boundaries between science fiction and reality are slowly giving way.  Take, for instance, Sydney Coleman, M.D.'s TriBeCa practice.  Inside his sleek state-of-the-art facility, the Manhattan plastic surgeon holds the tools to erase, retouch and even rescale your most stubborn problem areas.   It's like stepping into fantasy Photoshop—and the possibilities for redesigning your body are endless.
Your options include:
the C cup you've never quite been able to fill out (or that has fallen with age);
the rounder, fuller backside of your 20s;
the ability to retouch cellulite dimples and sunken scars;
all of the above.
What's novel here is that his weapon of choice isn't a scalpel, a laser or a silicone implant.  It's a syringe."
We will post more excerpts from the article soon, so stay tuned!
.                    Brought to you by the office staff at TriBeCa Plastic Surgery
Read about Dr. Coleman's development of these special procedures in Cosmetic Surgery Times.
For more information please refer to earlier posts: