Stem Cells and Breast Surgery
Posted August 20, 2008 in Breast LipoStructure
Rhonda Rundle of the Wall Street Journal today wrote an article entitled "Stem Cells and Breast Surgery" in which they discuss the process of "super-charging" fat grafts with stem cells and other factors by a special processing method. This process has been developed for commercial use by Cytori Therapeutics. Ms. Rundle does a nice job of explaining the process and the controversy.
She used the diagram below from Peter Rubin of the University of Pittsburgh, recent recipient of the Presidential Early Career Award for Scientists and Engineers (PECASE).   I think that the diagram is helpful in understanding this process. Click on the image to open up the diagram in another window.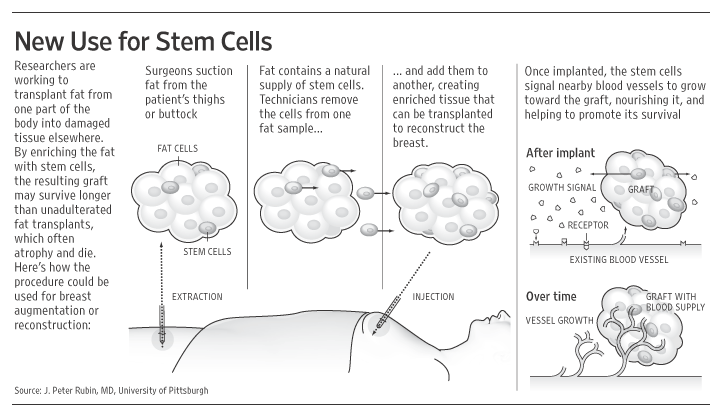 More discussion of this the impact of stem cells on fat grafting and breast surgery will appear in future posts.