FDA Has Approved Zeltiq Device for Several Uses
Posted September 22, 2009 in Minimally Invasive and Non-Invasive Fat Removal
Zeltiq device approved by FDA for Several Uses
New York City, NY–The FDA has approved the Zeltiq in  510(K) application K090094.  Following is a quote from the official FDA document which describes the use for which the device was approved:
"INDICATION FOR USE:  The Zeltiq System is intended for use as a skin cooling device to minimize pain and thermal injury during laser and dermatological treatments. Alternative uses include skin cooling as a local anesthetic for procedures that induce minor local discomfort. The Zeltiq System can also provide localized thermal therapy (hot or cold) to minimize pain for post traumatic and/or post surgical pain and to temporarily relieve minor aches and pains and muscle spasms. The optional massage function can also be used for the temporary relief of minor muscle aches, pain, and spasm, for temporary improvement in local circulation and temporary reduction in the appearance of cellulite."
Dr. Sydney Coleman was the lead author in a paper on the device. The study demonstrated that cryolipolysis treatment can cause substantial reductions in subcutaneous fat volume and changes in the contour of the treated love handle without damage to the skin or underlying tissues. The Zeltiq device has not been approved by the FDA for the purposes discussed in the paper.
A preview of the article can be viewed as a pdf from APS. Or the article can be seen in full by accessing the Journal of Aesthetic Plastic Surgery.
For a review of the paper check out  Aesthetic Device Review.
For background on Zeltiq and Cryolipolysis, please refer to previous postings entitled Freezing Fat for Natural Body Sculpting and Noninvasive Liposuction Alternative.
Dr. Sydney Coleman received an updated, advanced version of the Zeltiq Device and has been using this version for several months.  Click here to read more.
Please call 212 571 5200 for more information.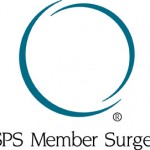 © Coleman 2009